"Member Blog Series" guest post submitted by StreetJelly member: Vincent Hill
5 Best Music Android Apps of 2017
Modern day iPhones and android phones come with a lot of features such as stereo speakers, audio capabilities and Dolby Atmos support. It is not surprising that people store most music on their smart phones.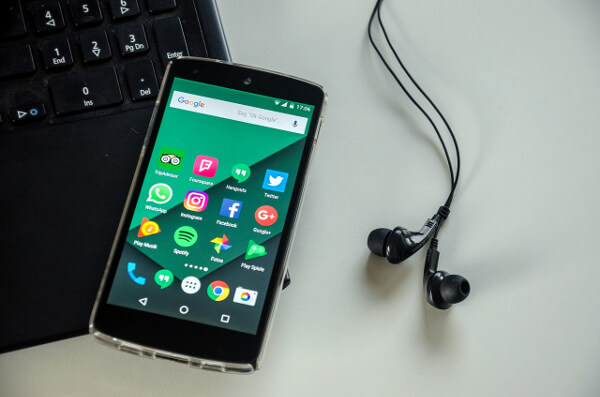 If you are searching for best android apps for free music downloads, then you don't have to worry, because there are lots of options in the play store, so all you need is just to make your own collection. To help you make the right selection, here are 5 best music android apps of 2017 you can use:
Shuttle Music Player
This is a unique music player that deserves attention at all times. This app has an appealing user interface, and it can be customized to the hilt with themes. Shuttle Music player includes support for sleep timer, built-in 6 band equalizer, embedded lyrics, gapless playback and many more. Although it has a free version, but the paid version comes with added features like ID3 tag editing, extra themes, folder browsing, Chromecast support etc.
Media Monkey
Media Monkey has so many features such as podcasts, audio books, and the capacity to sort music by composer, instead of sorting it by just artists. Media monkey has amazing stuff like an equalizer. It is extremely unique due to its capacity to sync your music library from your phone to your computer and vice versa. This app has a simple interface.
Poweramp
This is one of the best music player apps for most android users. People are fond of using it because it comes with themes you can easily download directly from Google play store. Also, it comes with sleek interface. It's effective and highly efficient. It supports all kinds of playlists and includes many features like cross fade, gapless playback, tag editing, widgets and lots of customization settings.
Some users have confirmed that poweramp is the most popular music players on android. It comes with a complex interface; this is the reason it supports all kinds of musical formats and playlist formats you can ever imagine such as m3u, ogg, wav, wma, flac, alac etc.
To sum up this analysis, do you want to get the most amazing music player on your tablet or android phone? Then check out for Poweramp music player. The free version is available for 14 days for your usage, after which you can subscribe for the paid version.
Black Player music player
This is one of the reliable music player apps, due to its UI and balance of features. The app really looks amazing due to its minimal and dark theme, sleek transitions, and tabbed layout. With it, it will be easy for you to customize anything you want without issues.
You can as well change the font, animation, styling of the colors or how the sliding menu looks. It comes with an in-built equalizer, but you can still use an external equalizer. Also, it supports crossfading, gapless playback, sleep timer, ID3 tag editor, and capacity to edit and view embedded lyrics.
Neutron Music Player
This is another popular music app, which comes with many interesting features such as 32/64 bit audio rendering engine. Users are overtly happy with it, because it enables music to sound better. Other amazing features include, but not limited to more unique file types, audiophile specific features, in-built equalizer etc. Although, Neutron music player is expensive, but so many people are confirming that it is a highly recommended go-to-music player app you can ever have.
Was this article helpful? Share your thoughts with us below!
Additional info:  https://alltechtrix.com/best-mp3-music-downloader-apps-android/