Special guest blog on Heckling in the new Social Media World, by Clifton Printy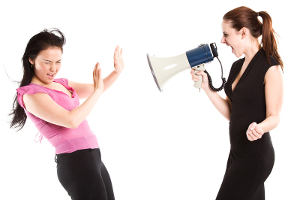 Heckling
Heckling is generally defined as trying to…
"…to embarrass and annoy (someone speaking or performing in public) by questions, gibes, or objections; badger."
http://www.thefreedictionary.com/heckling
However, it is also a more subtle problem. I would further define it as intentional and unintentional acts that cause breaks, gaps, disruption, and interruption of the performance.
Most of the performers here on StreetJelly are not technological wizards freshly instilled with a degree in sound engineering or computer programming. It is their intention to share a passion and love with you. Many of them are in fact singular musicians who have only begun to perform publicly online.
Please remember that as an audience member you have a job. You came for a great performance. Here's how you get one.
Encourage, Encourage, Encourage

"This song is OWNT!" (David Wesley)
"Super Great"
"That song was awesome"
"Holy Moly" (Frankie)
CNTRL Clappy Clappy Clappy
"You are amazing"

Sell

Put the performer's link in the chat.
Chat to and about the performer. (DCrann)
Favorite the artist so you can see when they are on.
Share their performance links on social media pages.
Now for the hard pill to swallow. If you are not going to pay for production, or transportation for tutelage, and/or are not Simon Cowell; then it is probably not helping if you critique the performer's style, ability, prowess, set-list, or looks. These things stall the performance at the least and completely decimate an artist's timing at most. Think about it! They are remembering the chord progression, the lyrics, the pitch, the tempo, and the punch line introduction to their next song. As they answer a question about how they are, read a side joke between Image and Clifty that makes no sense what-so-ever, and quiet their friend who has just barged in; you say, "raise the bass a little." It is completely disarming! Worse still, when a musician has a connection problem or a sound problem that is not readily repairable, he or she is constantly attacked.
Look out folks, I am just getting wound up. Making a request from an artist usually involves having an understanding of the artist. However, you have to remember that you are trying to make the show better. If you ask Image and Family to play Pantera, you are unequivocally heckling with malicious intent. As funny as it would be, we should remember that our job as an audience is to enjoy the show. For the Image and Family show, a good request may be Drunken Sailor by Great Big Sea. Continuing on with this particular vent, there are people who understand this. Ever notice that when someone is barraging the request-o-meter with impossibles that a Don Gaynor or a Damian will come in and request a song they are sure the artist is good at. They are a practical participating audience.
Important and most obvious: not every performer is for you. If you don't like a show or performer, just leave the show. Everyone has something to offer, but maybe not to you. Be polite, too. An explicit comment may work sometimes, but not other times. Remember that your chat is visible to not only those here but those who will join in a moment. If you know you are derailing the show, pull back and encourage. You are the audience, not the heckler.
Also, a certain persistent problems frequently arise from a free to use site of this nature. Please be kind and courteous. Smoking weed, swearing, illicit sexual content, vulgarity are not always appropriate in the conversation and/or the performance. Many of us are here for pure music and art. We are all of different values, culture, and political opinion. Going into a family performance such as Image and Family's show with illicit sexual rhetoric is more than a social faux pas: it is blatantly rude. Would you act like that at the White House, church, grandma's house? I bet not. Could you drop a licidious comment at Molotov Colostomy's show? Sure, they are a different sort of musicians all together. But you shouldn't go there and try to pull a sermon off, either. Very honestly, you are not anonymous and it is not your chat. It is the artists' show, and all viewers are entitled to hear and enjoy that performer without the rudeness and distractions from a few jerks. Make sure you know the performers and their sense of propriety before you try to shout out the familiar…. or you will really be a heckler.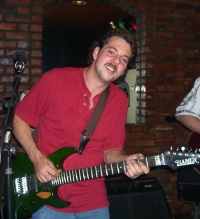 Likewise, performers need to remember to be cognizant of the camera personally seeing boogie sleeve wipes, a crotch torn out of a pair of jeans, a funny cigarette, a nose pick, (special woman note: don't bend down in front of a desktop cam), and pay attention to what you have in the frame around you since you are also live to the world.
Last, most performers here are willing to play for free, and we do. But your tipping shows us that we have value. Want preferential request treatment, familiarity, and kinship, then give compliments that come from the heart. You will know if it's good if it builds friendship, and makes it more enjoyable for the listener and the performer.
P.S. Believe me, some of this is learned from personal mistakes. Our personal accountability will keep StreetJelly.com a wonderful and rare respite on the internet.