Special guest blog by Aaron Samuels a.k.a. "Maestro"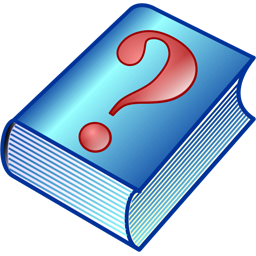 Jellytalk, or "Jellese"
For those of you not entirely hip to the StreetJelly lingo, or even if you just need a refresher, below is the rapidly developing StreetJelly lexicon. This will be updated as the new terms come in.
Jellyfish – a frequent swimmer of the StreetJelly ocean. If you peruse the broadcasts often enough, you'll find out quickly who we are.
Jellyfly – any one watching the broadcast but not participating in the real-time chat conversation. It's all good. We got love for our Jellyflies, and sometimes the fish are in fly-mode. We just like to tease them because it's much more fun to be a fish than a fly.
Jellybird – a performer on StreetJelly, our bread and (peanut) butter.
Jellyhead – see "Jellybird".
Jellytainer – see "Jellybird".
Jellyking – Frank Podlaha, naturally. All hail. The world will sing when he is king…and he is king. So we sing.
Jellyfire – a descriptive term for when a Jellybird is performing with passion.
Jellyswarm – any significant viewership for any given broadcast.
Jellyrat – see "drive-by".
Drive-by – the act of briefly jumping on to another performer's performance just to let their viewers know via chat that you are performing. Not cool. Performance over-lapping is going to happen and that's totally fine, just let viewers make up their own mind about who they want to watch.
Greenwall – When enough individual token donations are delivered to a performer, the chat wall turns a delightful green (with gold accents). It takes a minimum of nine tokens to greenwall a jellybird.
Whitewall – When enough blank chat entries fill the room, we call that a whitewall. Use this technique sparingly if at all.
Spreading the Jelly – getting the word out about the awesomeness that is StreetJelly.
Bluewall – a Greenwall of Rocker Pins. You want this to happen to you.
Jellymood – I'm in the mood for love…simply because you're jelly…
Purple Rain – A song by the Artist Formerly Known As The Artist Formerly Known As Prince. Jellyfish request this song on a regular basis, so you might wanna work it into your repertoire, if you're a Jellybird.
AFJ – Away From Jelly. Not exactly fly status, just temporary absence.
What's your favorite term? Have another to add? Continue the dictionary below…