Special guest post submitted by StreetJelly veteran, Martina!
Why using a certain browser can make all the difference between a fantastic broadcast and a rocky one.
Recently, Firefox and Chrome browsers made significant technical changes by disallowing plugins. This will affect musicians and viewers. I would like to explain this fairly complex subject in a condensed version. We understand that these changes have caused some StreetJelly users confusion and frustration. Hopefully, this blog will help all of you to have a much better and smoother streaming and viewing experience.
Not all browsers made changes at the same time and many updates will follow. This is the reason why we sometimes recommend one browser over another. Our recommendations go hand in hand with new developments in streaming technology and their direct impact on our broadcasting tools.
The Flash broadcaster
These developments have no effect on this broadcasting option. The only thing we noticed is that some viewers don't realize that this change turned off Flash on their computer and it needs to be turned on in the browser settings. This might be necessary each time there is a new browser version. Internet Explorer still allows plugins but for a limited time.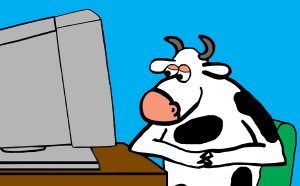 The old plugin Jellycaster
Chrome and Firefox do not allow plugins anymore and therefore the old Jellycaster is not functional on those browsers.
The new Jellycaster WebRTC
This is an entirely different streaming technology and expected to totally replace Flash in the future. Currently, this method of streaming is still going through some growing pains. Flash works very well for people with lower bandwidth, but all the new streaming technologies require higher bandwidth. It is not only the amount of bandwidth which is important but also the steadiness. RTC is a technology which streams chunks of data, also known as packets. Flash streams more like a continuous stream, like water in garden hose. Currently, Chrome is using a different type of packets than Firefox and both browsers have a different way of letting the stream go through firewall ports. Which browser works better depends on each individual network setup, steadiness of internet connection and other factors.
We currently recommend to try Chrome first since its approach to RTC appears to work better for a lot of people. Ultimately, it is a matter of trying it out. It is extremely important to always have the latest version of any browser when using RTC since there are significant updates on a regular basis.
For anyone who is struggling with low bandwidth, it is important to maximize what you have available. Check that all other devices in your streaming location which use bandwidth are turned off and programs are closed. Sometimes we might not think of it that very common pages like Facebook can be a strain on your bandwidth. This is just one of many examples. Generally, anything with video falls in this category and, of course, watching TV on the computer.
I hope this helps a little to explain why browsers can make all the difference and why we change our recommendations to adjust to all the rapid developments in technology.