"Member Blog Series" guest post submitted by StreetJelly memeber: Vincent Hill
First Concert – The Perfect Guide
Introduction to Holding a Concert
Going to a concert is one thing, holding a concert is totally another thing. One must understand that one of the most complex and difficult jobs is to organize and hold a concert. Consider a concert to be a 1000 pieces puzzle, and each of those jigsaw pieces must fit in properly. Here are just some of the aspects on which you must pay attention to the most.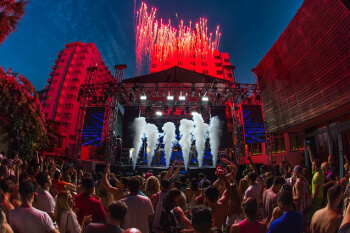 Get Ready and Be Comfortable
All you need to do is practice well and organize your playlist for the concert. Also practice all of the songs, not just the ones you're about to play because you'll never know what will you feel like playing at the moment. Being comfortable is very important because if you're not then the audience will not be as well. You want to look natural.
Practice Before Going On a Concert
As it was already suggested above, you will have to practice, a lot. Even when you think you have practiced enough, you haven't. It's never enough, and you need to be a perfectionist if you want to be extraordinary. Nothing is better than a band which functions like a machine. Keep up to date with music trends, the industry, software, and instruments with an online tool like MusicSkanner. This can really help you spot a problem before you go on stage.
Take Feedback from Others
Listening to what your audience has to say about you is essential to your success. Be that good or bad a critic is something that can be a great motivator. When they say good things about you, then that means you're doing a great job, and when they talk badly about you, then you know you have to improve your performance or music.
Get To the Concert on Time
Of course, you have to get to the concert on time, because you will have to set things up and have a final rehearsal before the main event. The concert is going to start a bit late of course like always, but you would like to be on time. The audience will not respect you if you're late.
Stay Cool in the Crowd
No matter how crazy the audience is, you must not let it mess with your brain. Stay cool and keep calm. If you lose your head, then everything will fall apart, and this is a fact. You need to focus on your performance. Get Involved and Stay Excited Your audience is everything to you. For you, they must feel like the most important thing in the world. Interact with them, communicate and listen to them. Take some pictures and throw some equipment like a guitar pick and so on. Keep your euphoria until the very end. With your music, you will easily transfer the positive energy over to your audience.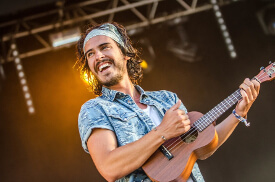 Be Aware of the Brand
The brand of you music equipment is of the imperative. You will have to choose only those of the best quality if you want to be exceptional. Same goes for the instruments. Mind you brands!
Try To Use Social Media
The best way for you to raise awareness about the event you're holding is to use the power of social media. That way you will reach far more people than you would usually with just flyers and posters.
To Sum Up
These are just some useful tips about how you can succeed in holding a perfect concert. Of course, there are many other things about which you must consult professionals and ask for their help.