Special guest blog by StreetJelly performer: Rewind.
A few tips on music performance etiquette.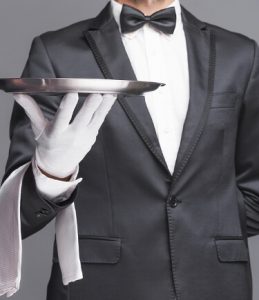 Aside from my shows on StreetJelly, I have spent many years playing out at various venues. I thought I would share a few tips I have learned along the way from a performer's perspective.
1. Test your gear before going live. I remember playing a show on a college campus with one of my bands. It was the middle of the day and incredibly bright. There was a big crowd, and we started with a well known cover song. Upon strumming my first chord, I realized that in the bright light, I hadn't noticed that I accidentally tuned my guitar a half step off. There were a bunch of chords in open tunings, so I butchered it.
On StreetJelly, I ALWAYS tune my guitar and test my audio and video before going live, even if I haven't touched anything since my last show. It's better to have some glitchy thing happen before you're streaming live to the world.
2. Don't advertise competing venues at a gig. I see this a bit in physical venues as well as online. If I am playing two shows in the same town within a few weeks, I would never promote the other show at the competing venue. It's just rude. Likewise, I wouldn't promote shows on other streaming platforms on StreetJelly pages, including FaceBook groups, or mention them during my broadcast. On the other hand, online venues like StreetJelly are not really in competition with physical venues. So I like to promote my venue shows during a StreetJelly broadcast, and vice versa. But when I mention an upcoming StreetJelly show at a gig, I make sure everyone knows it's online. That way I don't end up with a grumpy bar/venue manager.
3. Talking with the audience is great, but don't overdo it. I have a great time interacting with the audience/viewers both in physical venues and on StreetJelly. But I realize that my stories and anecdotes are only going to be interesting to a small number of viewers. At a venue, you can see this happen when people start playing with their phones and going back to the bar. But online, you can only see that your viewer numbers are dropping. Oftentimes, when I tune into a show, if I don't hear music within the first minute or less, I'm gone!
But if you don't engage the audience at all and don't read their comments, it's kinda like watching a pre-recorded video. And that gets boring fast, too.
4. Thank people when they tip you! This should be obvious. People probably aren't tipping just to hear you say thanks, but it's human nature to enjoy being acknowledged. I try to do this as soon as I see the tip appear on the screen so it doesn't get lost. You can even toss a personal thank you line into the middle of your song.
5. Minimize dead air time. Don't start streaming until you are ready to go. Think of going to see your favorite band in concert. If they came out and then just stood around not playing or talking to the audience for 10 minutes, that would be really weird. Also, don't answer your cell phone while streaming, unless it's an emergency. You wouldn't do that at a venue would you?
6. The right frequency of show is different for each musician. Personally I prefer to play one or two shows a week at most. Other musicians like to play daily. If you like to play a large number of shows, I suggest to make your shows with broad appeal to entertain as many people as possible. Have a good number of songs in your repertoire to keep your performances interesting and fresh for returning fans. I believe anticipation is always a good thing.