More Fiddlers are Coming – Part 2, by Barry Nelson
Continuing guest blog introducing the new fiddle players on StreetJelly.
See Part 1 – The Fiddlers are Coming!
Hi, I'm Bill Gunn, a.k.a. BillyG on StreetJelly and MadBill on the FiddlerMan.com forum. I've always enjoyed music, of any style, and have played guitar for over 40 years. On occasion I have messed around with piano and low-whistle, and some five years back I got hold of an old fiddle. Unfortunately, it was extremely sensitive to temperature and humidity, and the tuning drifted so much it was almost unplayable, and after about 4 months of fighting with it, I gave up. But in March 2014 I decided to return to the fiddle, got myself an electric violin, and followed that up in July with a new acoustic in the form of a FiddlerMan Concert Violin.
Musical tastes? Well anything from the 60's is good for me, from pop/rock to easy listening. Classical, I enjoy listening to, but rarely attempt to play.
Favourite performers? Neil Young, Neil Diamond, James Taylor, Suzanne Vega, Kate Bush – oh far too many to mention. Groups? Stones, Nirvana, RHCP, Led Zepp – again too many to name. Violin? David Garrett, Lindsey Stirling.
With my friends and colleagues on the FM site, I'm beginning to get a serious liking for specific "fiddle" music such as Irish, Scottish, Bluegrass and so on – but still have a long way to go!
My journey with this instrument has really just started, but I'm loving every second of it. I've always enjoyed playing guitar for my own pleasure and other folks' general amusement – so let's see how it goes with the fiddle!
See you on SJ!
---
SJ name: fishnrodds
Hi, I'm Paul. I've been fiddling for about 5 years, grew up listening to dad and grandpa play old time music, some Scandinavian, mostly USA stuff. It's been a great experience so far. Other than family, my bigger influences have been guys by the name of Tommy Jarrell, Chubby Wise, Johnny Butten and the awesome people I get to play with at our local jams that keep me challenged. I will update this more on down the road. Thanks for listening! I play mostly two old fiddles, one is a no name that came off of eBay for 20 dollars. It almost went in the woodstove, but I decided to give it a new life. the other is an old stainer that my wife and daughter gave to me for Christmas last year. It's my forever fiddle. Both were trainwrecks when I got them, I spend a lot of time monkeying and repairing old fiddles.
---
SJ name: Juan Violin
Hi I'm Juan, I'm 28 and come from Uruguay, South America. I've been playing for almost 3 years. I like music in general, my favorite is Irish music then I go with classical and some tangos. This is a style I'm just starting to get into.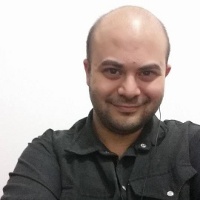 ---
SJ name: fiddlinsteudel
I grew up playing the violin at the age of 4. Did the usual Suzuki method thing, and quit once when I got into middle school. I decided to take up guitar and played classical and jazz guitar for many years. After probably 12 years of not playing the violin, I decided to try it again. But this time, I decided to check out Bluegrass music. After that I didn't look back. I've been playing bluegrass music for probably 12 years now. I play in two different bluegrass bands and frequent as many local jams as possible.
---
Mad_Wed
My name is Naska. I was born and still live here in Kazan, Russian Federation, Tatarstan republic.  =)  Yep, try to find that place on the map LOL! (editor's note: we found it!)  I was born on 12/11/1982 so I'm almost 30 years old.  =)  I was actually a present to my mama on her birthday (she was also born on the 11th of December.  =))  OMG! I was not the best present in her life LOL!
I bought my acoustic violin at the end of summer in 2008. But can't say that I really learned to play it. My parents refused to listen to my off notes and horrrrrible bowing XD….Unfortunately, no mutes to be found in our stores =/ … Then I got an e-violin in February of 2010, and with this violin I developed lots of bad habits and no useful skills for playing it.  =(  When I met my teacher, she told me that we not only have to start from 0 but from backwards, LOL. She says that I've been playing since April of 2011, and who am I to argue?  =)   See more at my FiddlerMan interview.
---
1stimestar
I've always wanted to play something, piano, guitar, what ever. About 10 years ago after I arrived in Alaska, I decided I would love to learn to play the fiddle. After all, it's so portable. You can play it around the camp fire, on a mountaintop or in the woods. It's light enough to pack out on a backpacking trip over tundra and small enough it doesn't take up much room in a small cabin.