We are upgrading our broadcaster software to use Flash version 11.4 or higher.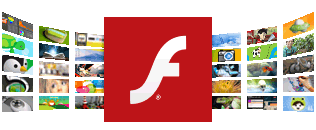 Background:  The StreetJelly broadcaster software uses Flash Media Live Encoder (FMLE) for streaming.  This all happens automatically for musicians on StreetJelly behind the scenes.  Most websites use this technology for streaming, as well.  Many times, people cringe when they hear "Flash" website.  They think of those tacky animations from 10 years ago.  We do not use any part of that, but only the FMLE portion to connect to ones camera and microphone.
The FMLE comes as part of the Flash software installed on most desktops: Windows, Apple Macbook, etc.  It is typically not available for mobile devices: Android phones and tablets no longer support Flash, and iPhone/iPads never supported it.
Currently:  The StreetJelly broadcasting page for musicians uses features in the FMLE that require a minimum of Flash v10.3 or higher.  We have been at this version for some time to accommodate a few stragglers who may have trouble with older audio equipment.  This version produces a stream format, however, that can only be viewed by other Flash devices.  Hence, StreetJelly can only be viewed easily on desktops with Flash.  It's much more complicated to view performances with other devices without 3rd party software, side-jacking, etc.
The Upgrade:  We are upgrading the musician's broadcasting page with features found in FMLE v11.4 (or higher) that will use newer and improved streaming formats.  Specifically, we're moving to an mp4 h.264 codec.  This will allow StreetJelly to transmit in mp4 (h.264 + aac) to mobile devices.  Yes, this is part of a larger project to build mobile apps of StreetJelly!
So what should I do?  Probably nothing.  Most everyone has Flash installed on their computers to automatically update (its default setting).  The current Flash version is v12.0.0 (March 2014).  Click this link to see what version of Flash you have installed.  Only a few folks may have turned off the auto-update to keep them at a specific older version.  This is most likely due to newer Flash versions not being compatible with older microphone equipment and sound drivers.  To that point, those folks need to take a systematic approach to upgrading.  They should install the highest version they can that still works with their equipment.  Below are some links to get started.
Links
To install the latest version of Flash:
http://get.adobe.com/flashplayer/
To install older versions of Flash:
http://get.adobe.com/flashplayer/otherversions/ Choose "click here for older versions…" below on that page.
StreetJelly Test Flash 11 page (musician account only):
http://www.StreetJelly.com/test_flash11
Contact us if you have problems:
support@streetjelly.com