Musicians, take a #selfie of your favorite instrument or music gear; post it on Facebook, Twitter, or Instagram; get 10 Free Tokens for yourself, and a chance to win more prizes from StreetJelly!
What: Jelly Gear Selfie Week
When: Friday, May 13th, 2016 to Monday, May 23rd, 2016 (midnight pacific time)
Who: StreetJelly Musicians
Grand Prize: Blue Yeti USB Stereo Condenser Mic

Here is what you do…
Take a picture of yourself with your favorite instrument or music gear
Make the brand / logo of your gear clearly visible in the photo!

(very important)

Post the image on Facebook on the StreetJelly.com page

(required)


Or, post on Twitter and include our @StreetJelly name

(required)


Or, post on Instagram and include a #StreetJelly hashtag

(required)

Include the hashtag #JellyGearSelfie

(required)

Include a hashtag of the manufacturer's name or brand. Example: #Fender

(required)

Receive 10 Free Tokens into your StreetJelly account to use for tipping
Limit 4 selfies per member (40 tokens, a $6.40 value)
Each selfie must be of a DIFFERENT photo and instrument
Prize drawings on Tuesday, May 24th, 2016
One last rule:  The entrant must have a Musician Account on StreetJelly, with an uploaded personalized profile picture and completed bio and instrument section.
Examples:
This is a selfie of Rewind with his Fender Telecaster Deluxe
This is a selfie of Clifty with a Behringer X1204 USB Mixer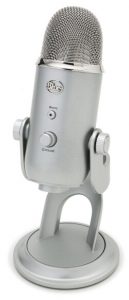 Prizes
We'll have a random drawing on Tuesday, May 24th, live on StreetJelly. Each selfie gets one entry as mentioned above.
Grand Prize – Blue Yeti USB stereo condenser mic. $149 list-price! Great for live streaming in stereo!
Runner-up – Your choice of a t-shirt, embroidered hat, or coffee mug from the StreetJelly Store.
Other Considerations
Please post the JellyGearSelfies to Facebook, Instagram, or Twitter. Posting the same selfie to multiple platforms only counts as one entry for free tokens or the prize drawings. Feel free to post to other social media websites. But if you do, send us a note as we don't normally monitor other platforms.
Disclaimer: StreetJelly reserves the right to disqualify anyone from this contest for scamming the system, idiocy, inappropriate content, or just plain being a jerk.