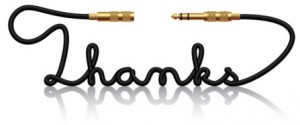 Hello, this is a personal note from me, Frank Podlaha, founder of StreetJelly.com.  I have the best seat in the house to witness the community that is forming around this little experiment of streaming live musicians for the world.  It's March 2013 and StreetJelly is about six months old.  I am blown away by the support we have received by the members of StreetJelly.
We can all relate to having fans, whether we create music, art, or even websites.  But it's something even more special when this thing you create takes on a life of its own.  And this thing takes on the life of the people, the super fans, who add their own passion to it.  StreetJelly is not about me, Frankie the computer programmer from Tennessee.
StreetJelly is the community of everyone that works so hard to make it special.
Here's one recent example.  StreetJelly was a sponsor at the world's first Virtual Music Conference.  StreetJelly was on an international stage in front of music industry execs, vendor experts, and a worldwide slew of musicians.  It was a lot of work.  And the Jellyfish stepped up to the plate to help man the virtual exhibitor booth, mingle with conference goers, perform three days straight of music on the site, and overall "spread the jelly."  I hesitate to list names of all those that helped because I fear I may miss someone.  But here it goes.  Thank you Damian, Clifton, Aaron, Rick, Denise, Martina, Amanda, Robert, Jayro, Chris, Kevin, Jersey, Michael, Lindley, John, Diana, Maureen, and especially Merv for the many hours of tireless promotion of our community.  (Oh crud, I feel like I forgot someone already.)
I am humbled by all this help.  But just saying "thank you" doesn't feel like enough.  I think the best way to show my gratitude is to continue to work as hard as I can to help create an even bigger and better community.  Below is a recent quote about StreetJelly from William Buckley of Fare Play on a Digital Music News article.  He sums up well where my heart is:
Nice guys finish first.  http://www.streetjelly.com/

Six months ago I had the pleasure of having StreetJelly founder, Frank Podlaha, as our first guest on FarePlay Radio.  It was one of those rare moments when you find yourself having a conversation with someone who genuinely cares about helping others.

In many ways Frank and his growing stable of musicians epitomizes everything that FarePlay stands for.  Passionate individuals going after a dream no matter how hard the climb. Musicians chasing a dream that perhaps someday will lead them to a career as full time musician.

If you're a musician you should check out StreetJelly.  Frank is a tireless promoter of "his" acts.  If you just love music you might find someone you want to follow.  And if you're walking past someone playing on the street you might just pause for a few minutes and check them out.  They'll like that, even if you don't tip them.

Music is like the air we breathe, we can never get too much.

Thanks Frank.
Thank you, Will.  And thank you, StreetJelly Nation!  Onward!