I had the pleasure last month of being a guest speaker at the Nashville 2015 Music Technology and Futures Summit. There, I saw a fascinating presentation by Jay Frank, CEO of DigSin music publishing. His talk was about the disruption of the market caused by Spotify. The article below is not a defense of Spotify, nor does it get into the controversy of streaming royalties, musician payout percentages, etc. It is about how the old ways are just that, old. Read on.
~Frank Podlaha, CEO StreetJelly.com

The Power of Music Playlists

Part One – The New Way People Listen to Music!
Guess what? Few people are searching for new music out there on the internet! Streaming music services like Spotify are transforming how everyday people consume music. "Playlists" are the new aggregators of music and delivery of entertainment.
A playlist is exactly what you think it is. It's a collection of your favorite songs. Back in the 80s, we called them mix-tapes. Same thing. Unlike radio, or other music catalogs, playlists are not necessarily organized by music genres. Playlists can consist of any song you like. Heck, it's your collection – add whatever list of songs you are in the mood for!
Two decades after my mix-tapes, we all learned how to make playlists on our iPods and portable mp3 devices. Now, online services like Spotify have taken that concept and tied it into a streaming service with the social component of sharing playlists among friends. Nothing really surprising about all that, yet. Here's the amazing part, Spotify has stumbled upon a fundamental difference how the modern listener consumes his or her music.
Overwhelmingly, people do not search music sites trying to discover new music. Yes, when they will first sign up for a streaming service, they will search and create playlists of their favorite bands and soloists. But most consumers eventually signup or "follow" public playlists curated by others. On Spotify, anyone can create a playlist and share it publicly with the whole world. Playlists themselves get ranked in popularity. Those in the Top 50 playlists have 100,000s and even millions of followers.
Playlists are popular because they are not categories by music genres. Instead, they have become popular because they group music in how we emotionally enjoy music.
Mood. So often we flip around the old radio because one station may not match our mood on each song. Sometimes you want Sunday afternoon chill music, or perhaps it's an evening of love songs, or quick happy pop songs to get you through a long day at work. There is a playlists for each one of those in this new world.
Activities. Getting ready to workout? Put on that techno-beat playlist. Going out on a Friday night, there's a party dance mix playlist for that.
Time of Day. Our daily schedules also dictate how we feel and what we may need to listen to. That drive-time commute to work each day requires a different playlist of songs to the same drive home in the afternoon. I can't listen to hard rockin' metal right before I go to sleep – it's mellow music time for me.
The millions of users on Spotify generally subscribe to the popular public playlists to listen to the majority of their music. They are NOT searching for new music, and they are NOT purchasing the ownership of music. This is how playlists are changing the very nature of the music industry.
Part Two – Disruption in the Market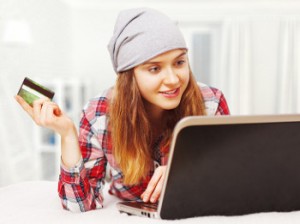 Once upon a time, we purchased music to own. We ran to the record store on new-release day to plop down $10, $15, whatever for our favorite band's album. If you think of it, however, it was a risky purchase. We buy a dozen songs on that album, but in reality we probably only liked 3 or 4. Plus, we paid our money up front to listen to that music once, a few dozen times, or a few 100,000 times. We took the risk, not the record labels.
When the 99¢ download came out, not much really changed. Yes, we could buy one song and not an entire album of songs for 3 or 4 we liked. But we still had no expectation that we would listen to that one song for decades, or get tired of it after a few weeks. Is the value of a song still the same if we enjoy it 25 times or 2,500 times? Should an artist get compensated more if you play it more?
As consumers, we no longer have to take that risk. With music streaming services, we never actually purchase ownership of that music. We pay only for the momentary rental while we consume that stream. We pay through subscriptions or by listening to advertisers. But unlike radio, we control what we listen to. The musician makes his or her money over time, not all at once with an album sale.
When any market goes through a significant change in how its products are purchased, and when and what moods persuade a purchase; we label that change a disruptive technology.  Entrepreneurs like myself love disruptive technologies. The old businesses who do not embrace that technology, do not last very long.
Part Three – How to Take Advantage of Streaming Services
Yes, you can make money and become successful on Spotify and streaming services. The answer, you guessed it, get your music listed in popular playlists. According to Jay Frank of DigSin, music streaming royalties are significantly higher to any song once it gets listed in popular playlists!
I am not touching the controversy of how much a cut Spotify takes. But an amazing fact has surfaced that new, independent artists can easily make more money on services like Spotify than superstars on that same service. This secret may not last forever, but knowing this now can help boost any music career.
The interesting thing about playlists is that they can be created and managed by anyone. Some of the most followed playlists on Spotify are owned by everyday people who meticulously maintain their songs. How do you get listed in these playlists? The old fashion way, you gotta ask. Nicely!
The playlist owners of today are like the radio DJs of yesteryear. You have to sweet talk them into playing your music. I know, that's a lot easier said than done. But with a little homework and interpersonal skills, you should be able to get listed in someone's public playlist. Here are some tips.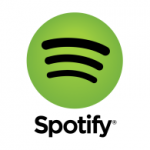 Get to know the playlist owner. "Follow" them on Spotify.
Look them up in other social media platforms and make friends with them there.
Don't stalk them! (I know, I had to say that)
Learn what type of music they like and fill their playlists with. Don't expect a classical jazz enthusiast to add your heavy metal EDM fusion tracks to their playlist.
Don't spam playlist owners. Junk mail in any form is still junk mail.
Introduce yourself, be helpful, be friendly.
Finally, ask politely to include your song in their playlists. These are people, or companies run by people. Treat them as you wanted to be treated if you were in their shoes receiving a 1,000 requests a day.
At StreetJelly, we are also trying to embrace this disruptive technology. We are learning how to network and engage these playlist owners for ourselves. And, we have created our own playlist for StreetJelly musicians, click here. Remember, anyone can create a playlist! So please, help us grow our playlist to zillions of followers. No reason why our musicians can not benefit from more stream plays and royalties.
Become a user on Spotify and follow the StreetJelly playlist. They do have a free-level of membership. If you are a musician and have music on Spotfiy, please send us a message at: support@streetjelly.com, or share your song with us directly within their website (find us under Spotify username "StreetJelly"). We will include up to 3 songs from any of our regularly performing musicians in our playlist.
Who knows where this technology journey takes us? But we won't sit back and let it pass by!  ~Frankie