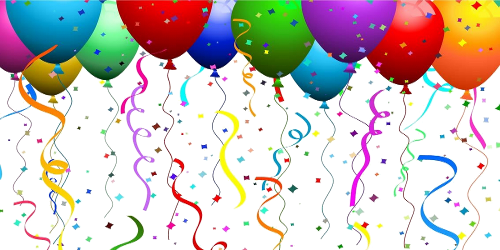 I know the world didn't end last month from the Mayan doomsday calendar.  You and I are still here.  I'm pretty smart, huh?  Or I'm just a smarty-pants stating the obvious.  Don't answer that.  I do know that great things are happening for StreetJelly.
Last month on StreetJelly I witnessed a growing community of musicians meet each other, start friendships, share the holidays, and even build a team to raise money for charity.  Here's a recap of some notable days in December 2012.
End of the World Shows  On 12/21, the Mayan Doomsday, a few musicians scheduled "End of the World" concerts on StreetJelly.  That must have sparked everyone's urge to perform one last time before the calamity of global destruction.  Starting around 10:30am, musicians performed one after another all day in one big long concert.  It lasted well into the night.  Fun was had by all.
Christmas Eve  12/24 was a special night.  Yes, it was holiday fun and most musicians were singing Christmas carols.  But a wonderful thing happened during one performance.  A group of musicians were all chatting together watching Maestro when the conversation turned to benefit concerts and performing for charities.  Long story short, this group has teamed up to start performing monthly concerts on StreetJelly for charities.  All tokens collected by these musicians on such days will be donated to a specific charity.  The team is currently working hard behind the scenes to put this all together – stay tuned for more details and a chance to contribute.
New Year's Eve  Drinking songs, distortion, and …well …more drinking songs capped off the night.  Musicians were performing all night long, and a crew of us were able to celebrate the New Year in most of the US time zones (sorry Hawaii).  Our master jam band extraordinaire Clifton played for hours with his band at a local Shriner's basement.  The sound took a few to get right, but everyone still enjoyed themselves.  Even when the laptop went flying, nothing was broken!
These were just a few of the great times in December on StreetJelly.  But what stands out to me is that all these events were made special by the people who took part.  It had nothing to do with marketing, or advertising, or social media shenanigans.  It all happened spontaneously from the nice folks that found StreetJelly in 2012.  That makes me very happy, as I know this can only lead to bigger and better things for the site.  It's just getting started!